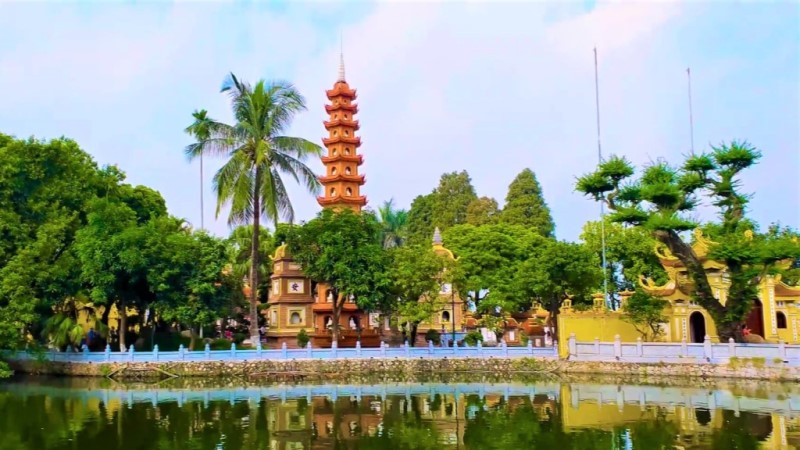 Tran Quoc Pagoda
Established in 6th century AD, Tran Quoc Pagoda is one of oldest and nicest temples in Vietnam. It is situated on an islet named Kim Ngu (translated as Golden Fish). This islet is near the southeastern shore of Ho Tay (West Lake), the largest freshwater lake in Hanoi.
This religious site has changed its name several times: Khai Quoc, An Quoc , and Tran Bac. The name "Tran Quoc" (National defending) has been call since late 17th century.
The Pagoda was originally on the Red riverbank. Because of river encroachment, local authority and people relocated it to Kim Ngu islet in 1615 . Its design is a delicate combination of solemn sanctuary, tranquil atmosphere, and picturesque surroundings. Its highlights include Buddha sanctuary, Mother Goddesses shrine, house of patriarchs and an eleven-storey tower.
Due to value of history, religion and architecture, Tran Quoc Pagoda is one of the most popular attractions in Hanoi.
Tours for exploring Hanoi popular attractions
⇒ Hanoi Excursion in 1 Day
⇒ Hanoi Street Food Tour