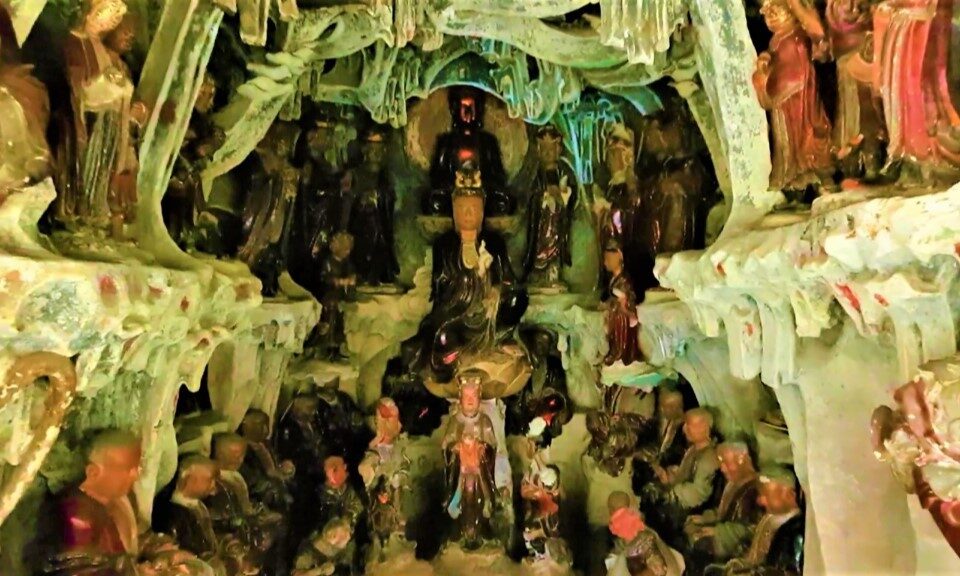 Mia pagoda, also known as Sung Nghiem Tu, is the most popular Buddhist temple in Duong Lam village located on the outskirts of Hanoi (about 45 km west of the city). The pagoda is a must-see spot while touring the the village. Referring to Duong Lam, we all know this is the most ancient villages in North Vietnam and one of the most attractive places around Hanoi.
Originally, Mia was a small temple. In 1632, Ngo Thi Ngoc Dong, a concubine of lord Trinh Trang, came to visit this pagoda. Seeing it in deserted and degraded situation, she raised money from her family and mobilized local people for its restoration. When lady Dieu passed away, a temple was built in honor of her contribution.
Mia pagoda is well-known for preserving many unique and artistic statues of Buddha. There are altogether 287 statues including 6 bronze, 106 wooden, and 174 soil. Beside that, you can find several valuable artifacts here such as a bell (cast in 1743), flat bell (1864), ancient banian tree, and nine-story lotus tower.