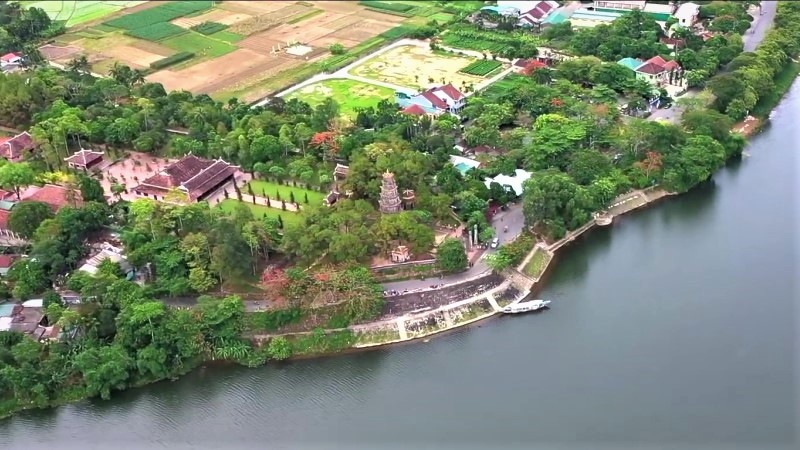 Referring to Hue, we likely think of a land full of historical and religious sites. One of the most famous spots must be Thien Mu Pagoda. This spot is on Ha Khe hill (Huong Long village) by the Perfume riverbank. It is a well-preserved religious site in Hue. It is also called Linh Mu which means Celestial Lady or heavenly Lady.
It was said that an old lady known as Thien Mu "Celestial Lady" appeared on Ha Khe hill and foretold that one day a lord would come and build a Buddhist temple for the country's prosperity. In 1601, Lord Nguyen Hoang came by here and heard about this legend. He also realized this was an auspicious location, he decided to have temple built.
Today, Thiên Mụ is a renowned spiritual and natural place. Come here you can feel its tranquil atmosphere as well as enjoy its beautiful landscape. Indeed, Thien Mu Pagoda is one of Hue's most beautiful sites.
Tour reference ⇒ Hue City Tour in 1 Day