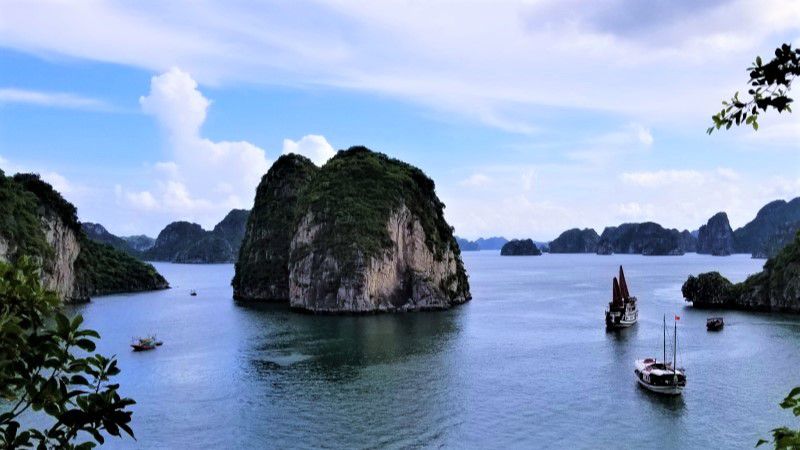 World Heritage Site of Ha Long Bay
Located in the northeast region of Vietnam, Ha Long Bay has an area of over 1,500 km2. The bay was recognized as a UNESCO World Heritage Site twice: for its universal aesthetic value in 1994 and for its outstanding geological and geomorphological value. In 2012, it became one of New Seven Natural Wonders of the World.
Formation
It has undergone through various geological states with process of earth movement, sea transgression and sea regression. This formation process is estimated about 500 million years. The bay landscape we see today was formed around 7-8 thousand years ago.
Legend
Legend has it that when Vietnamese just started to establish their nation, they had to face invasion. Emperor sent dragon with her children down to help local. They spit out jewels and jade which were then transformed into islands and islets dotting the bay forming a great wall against the invaders. The place where dragon came was named Ha Long meaning descending dragon.
Landscape
There are nearly 2000 islands and islets scattered in emerald water in Ha Long Bay. Most of them are limestone islands. Coming here you not only admire amazing shapes of rocks and islands, but also enjoy spectacular caves and natural tunnels.
Tour reference related to Ha Long Bay
Please click the link below to see more about this stunning destination: